3 MORE THINGS YOU CAN DO THAT MIGHT SMALL BUSINESS INSURANCE RATES LOWER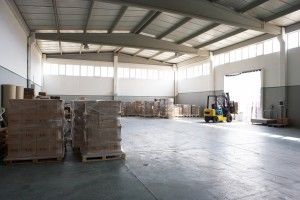 We recently talked about ways that you might be able to save on small business insurance, but it wasn't even close to everything you can do in order to save a few dollars here in and there when you need insurance. Here are a few more things that you'll want to ask your insurance agent about
Make sure you're not insuring stuff you don't have: Did the old forklift break down and you found you could live without it? Did you level a building because it was falling down? If you've gotten rid of something that's covered, make sure to go over your policy so that you're no longer paying small business insurance on it. (On the flip side, make sure that any new equipment you have is covered.)
Are your employee numbers accurate: Much like the equipment, you may be covering people for liability insurance even if you no longer have that many. Conversely, if you've been hiring, there might be a break in the costs once you reach a certain number of employees.
Don't get redundant coverage: Coverage might be supplied by a variety of different carriers, and it's important that you're not paying for redundant coverage. The best way to do this is to have your various policies reviewed by a professional.
Having small business insurance is incredibly important, but you don't want to be paying more than you have to. We can't guarantee that you'll be able to get all of these at a discount, but there's one way to find out…give us a call to schedule some time with one of our specialists and find out how you can save on your insurance costs.

Home, Life, Auto, Liability; we consult on a variety of personal insurance policies. Look to our experts for valuable advice on the wide range of insurance policies available on the market today.

Whether the damage was accidental or was the result of third-party liability, commercial insurance provides you the peace of mind you need to remain focused on your business.
DON'T TAKE OUR WORD FOR IT
Check out the testimonials from our happy customers below
Professional and Positive
They are prompt in responding to requests as you know, we can be a fast paced office needing to get information out the door; they always have a professional and positive attitude, and make …Read More
T. Armstrong - Dream Design International, Inc.
Proactive & Responsive
We have been working with Black Hills Agency for over 20 years. They have always been very proactive and responsive to our needs, and have been able to secure a wide range of insurance cov…Read More
G. Schweiss - Pete Lien & Sons, Inc.
Highly Recommend
We have been a client at BH Insurance Agency for many years and hold them in the highest regard. They are very prompt and courteous, and always have our company's best interest in mind. We…Read More
J. Sorensen - Forest Products Distributors, Inc.