RISK MANAGEMENT FOR YOUR SMALL BUSINESS
Black Hills Insurance Agency, Inc. has partnered with Zywave, Inc. to provide you with a vast library of risk management, safety and compliance resources to help you run your organization more efficiently, and your portal is how you can access these resources.
Whether it's searching for a safety newsletter, accessing the OSHA log or finding the answer to your most pressing risk management question, we've bundled the small business insurance tools and resources you need into one 24/7-accessible place. We encourage you to log in now to see what's new and discover countless ways to make your job easier.
If you're purchasing business insurance, turn to a trusted advisor that can provide you both resources and results. When you partner with Black Hills Insurance Agency, Inc., you are purchasing much more than small business insurance. You gain access to our expertise and value-added resources that translate to real results.
If you've misplaced your user name or password, you can easily recover it by clicking the 'Retrieve your login information?' link on the site's home page. And if you're interested in a refresher on the site, we'd be happy to meet with you. Please contact Black Hills Insurance Agency, Inc. today.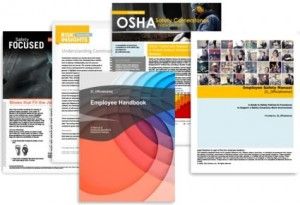 The following types of safety and risk control services available to our clients include:
Monthly benefit newsletters
Articles and presentations
Employee handbook templates
Legislation education
OSHA Compliance information
Online resources
Customized communications
Safety campaigns
Click on the Link below to gain access to your MyWave Elements site.
Home, Life, Auto, Liability; we consult on a variety of personal insurance policies. Look to our experts for valuable advice on the wide range of insurance policies available on the market today.
Whether the damage was accidental or was the result of third-party liability, commercial insurance provides you the peace of mind you need to remain focused on your business.
DON'T TAKE OUR WORD FOR IT
Check out the testimonials from our happy customers below
Professional and Positive
They are prompt in responding to requests as you know, we can be a fast paced office needing to get information out the door; they always have a professional and positive attitude, and make …Read More
T. Armstrong - Dream Design International, Inc.
Proactive & Responsive
We have been working with Black Hills Agency for over 20 years. They have always been very proactive and responsive to our needs, and have been able to secure a wide range of insurance cov…Read More
G. Schweiss - Pete Lien & Sons, Inc.
Highly Recommend
We have been a client at BH Insurance Agency for many years and hold them in the highest regard. They are very prompt and courteous, and always have our company's best interest in mind. We…Read More
J. Sorensen - Forest Products Distributors, Inc.