3 THINGS THAT AFFECTS YOUR HOMEOWNERS INSURANCE RATES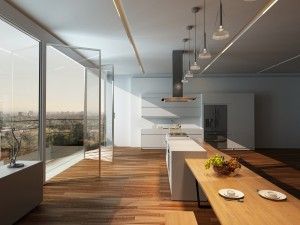 When you're looking for homeowners insurance, you might be wondering what the different factors are that determine what your rates are going to be. Here are three of the top reasons that might affect your rates.
Construction of your home – What's more flammable, wood or stone? Yep, the bones of your home matter when you're looking at home insurance quotes. Once a house with a wooden frame catches fire, it's more likely to keep burning, while a fire in the kitchen of a brick house might stay in the kitchen. Log homes, as beautiful as they are, carry some of the highest home insurance costs, not only because they're made of wood but also because they're so difficult to replace…how do you replace logs that were originally chosen because of how perfectly they fit into other logs?
Age of your home – As you might guess, an older home is more likely to have problems. Pipes are more likely to cause problems, appliances might cause leaks, roofs become weaker with each passing year. For this reason, new construction tends to have lower home insurance premiums than older homes.
Location: Location can affect your homeowners insurance premiums for many reasons. First, it matters if you're in a wildfire zone (or, in other places around the country, in earthquake territory or hurricane areas). It can also affect you because of your distance from fire hydrants or a fire department. Your neighborhood can also play a factor.
Home insurance is something everyone needs, so we try to make it as easy and affordable as possible. When you're looking for home insurance quotes in the Rapid City and Spearfish areas, give us a call.

Home, Life, Auto, Liability; we consult on a variety of personal insurance policies. Look to our experts for valuable advice on the wide range of insurance policies available on the market today.

Whether the damage was accidental or was the result of third-party liability, commercial insurance provides you the peace of mind you need to remain focused on your business.
DON'T TAKE OUR WORD FOR IT
Check out the testimonials from our happy customers below
Professional and Positive
They are prompt in responding to requests as you know, we can be a fast paced office needing to get information out the door; they always have a professional and positive attitude, and make …Read More
T. Armstrong - Dream Design International, Inc.
Proactive & Responsive
We have been working with Black Hills Agency for over 20 years. They have always been very proactive and responsive to our needs, and have been able to secure a wide range of insurance cov…Read More
G. Schweiss - Pete Lien & Sons, Inc.
Highly Recommend
We have been a client at BH Insurance Agency for many years and hold them in the highest regard. They are very prompt and courteous, and always have our company's best interest in mind. We…Read More
J. Sorensen - Forest Products Distributors, Inc.