3 THINGS YOU CAN DO TO LOWER YOUR SMALL BUSINESS LIABILITY INSURANCE RATES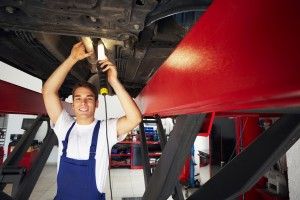 When you own a small business, one claim that isn't covered can be the difference between your business thriving or going under. Of course, you have to pay for the coverage, so you want to get the best coverage for the most reasonable cost. So while we all know how important it is to have small business liability insurance, you might not know that there are ways that you can save on some policies.
Label your employees: Everyone likes a title, but did you know that compartmentalizing your employees can help your small business insurance rates? That's because the duties they're assigned can affect how they're counted. For instance, if you have 20 people who work in the warehouse, don't label them all "truck unloaders." Separate the ones who don't go near the trucks so that you have fewer people labeled in the higher-danger job.
Give us your procedures: Simply letting us know that you've taken steps to educate your employees about the risks and dangers around the workspace, supported by signed acknowledgment of these procedures, can reduce your small business liability insurance.
Use state-run safety programs: If you join and participate in certain state-run safety programs, you might quality for reduced rate small business insurance. This includes sending employees for training in specific safety programs and having them report back on what they have learned.
Not every type of small business liability insurance will have all of these savings as options, and that's why it's so important that you talk to us in order to find the absolute best policy for you. Stop by or call to find the best policy for you.

Home, Life, Auto, Liability; we consult on a variety of personal insurance policies. Look to our experts for valuable advice on the wide range of insurance policies available on the market today.

Whether the damage was accidental or was the result of third-party liability, commercial insurance provides you the peace of mind you need to remain focused on your business.
DON'T TAKE OUR WORD FOR IT
Check out the testimonials from our happy customers below
Professional and Positive
They are prompt in responding to requests as you know, we can be a fast paced office needing to get information out the door; they always have a professional and positive attitude, and make …Read More
T. Armstrong - Dream Design International, Inc.
Proactive & Responsive
We have been working with Black Hills Agency for over 20 years. They have always been very proactive and responsive to our needs, and have been able to secure a wide range of insurance cov…Read More
G. Schweiss - Pete Lien & Sons, Inc.
Highly Recommend
We have been a client at BH Insurance Agency for many years and hold them in the highest regard. They are very prompt and courteous, and always have our company's best interest in mind. We…Read More
J. Sorensen - Forest Products Distributors, Inc.