3 TYPES OF INSURANCE YOU'LL PROBABLY NEVER NEED A QUOTE FOR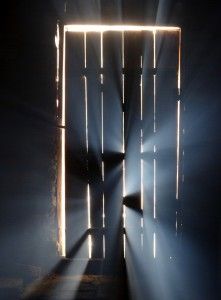 We give you lots and lots of informational blogs that will hopefully answer some of the questions you might have about homeowners insurance, health insurance, car insurance, life insurance, and more. But every so often it's time for a blog that's all fun. So here are three types of car insurance we're probably not going to be helping you get anytime soon.
Wedding Insurance: Weddings are expensive. In fact, they can be very expensive. So if the wedding doesn't happen, who's going to pay for the deposit on the photographer. What if the wedding cake is already made? What if the food is already delivered and a flash flood takes out half the town? Wedding insurance, while not that common, can cover you in case the day goes very wrong.
Alien Abduction Insurance: Hey, if you really believe in aliens, then you know that there is a possibility, no matter how unlikely, that you could get abducted. And if that happens, you'll need to be compensated for your time away from work or loss of job, right? Proving this one gets a little tough, though…
Body Parts: Accidental Death and Dismemberment insurance is pretty common, so body parts are technically covered as much as the average car. However, some body parts can be specifically insured. Take, for example, a musician's fingers…if they lose a finger, they lose their ability to earn income in their preferred field. People have insured mustaches because it's such a part of their public persona. The legs of actresses have been insured, because the legs are what they're best known for.
We doubt you'll come in for any of these, but hey, you never know. Stop by and see if we can find you a quote for any of these. Just don't be surprised if we make sure you're covered for house insurance, car insurance, and health insurance first!

Home, Life, Auto, Liability; we consult on a variety of personal insurance policies. Look to our experts for valuable advice on the wide range of insurance policies available on the market today.

Whether the damage was accidental or was the result of third-party liability, commercial insurance provides you the peace of mind you need to remain focused on your business.
DON'T TAKE OUR WORD FOR IT
Check out the testimonials from our happy customers below
Professional and Positive
They are prompt in responding to requests as you know, we can be a fast paced office needing to get information out the door; they always have a professional and positive attitude, and make …Read More
T. Armstrong - Dream Design International, Inc.
Proactive & Responsive
We have been working with Black Hills Agency for over 20 years. They have always been very proactive and responsive to our needs, and have been able to secure a wide range of insurance cov…Read More
G. Schweiss - Pete Lien & Sons, Inc.
Highly Recommend
We have been a client at BH Insurance Agency for many years and hold them in the highest regard. They are very prompt and courteous, and always have our company's best interest in mind. We…Read More
J. Sorensen - Forest Products Distributors, Inc.