BECAUSE YOU HAVE TO HAVE HEALTH INSURANCE, CAR INSURANCE, AND HOME INSURANCE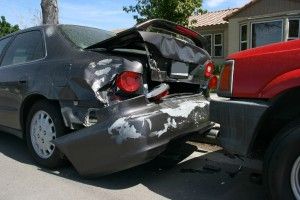 Insurance has become a way of life. Not only for those of us who sell it, but for everyone, every day. Why are we required to have all of this insurance, anyway? Just who is it protecting, and is it really necessary that we have all of this insurance?
Car Insurance – In South Dakota, you are required to have auto insurance that covers the following: liability coverage (insurance that covers the property and bodily injury for people involved in the accident when you cause it) and uninsured and underinsured motorist insurance (to cover your expenses should the person who caused the accident not have insurance or not have enough).
You're legally required to have these because…these two types of insurance protect you no matter who is at fault in an accident.
Home Insurance – We talked before about the importance of having homeowners insurance. It's there to protect you in case of fires, floods, burglaries, and all sorts of weather. It's not only going to protect your house during a total loss, but also protect it from partial losses such as hail damage or a fallen tree, as well as loss from theft.
You're legally required to have these because…your mortgage requires you to have it. A bank isn't going to loan you that amount of money without being assured that your home is protected.
Health Insurance – For years health insurance seemed inextricably linked to your employer. The good thing is that you're just as likely to have it through a private health insurance provider like us rather than having to rely on an employer.
You're legally required to have these because…National health care insurance is a touchy subject, so we won't get into that discussion here. We will, however, mention that when people have health insurance they're more likely to get yearly physicals and free vaccinations, which lead to a healthier society.
So there you have it. Health insurance, home insurance, and car insurance…three types of insurance that you're legally required to have that you can find at Black Hills Insurance in both Rapid City and Spearfish. We'll find you the right supplier. Stop by either location to talk with us today!

Home, Life, Auto, Liability; we consult on a variety of personal insurance policies. Look to our experts for valuable advice on the wide range of insurance policies available on the market today.

Whether the damage was accidental or was the result of third-party liability, commercial insurance provides you the peace of mind you need to remain focused on your business.
DON'T TAKE OUR WORD FOR IT
Check out the testimonials from our happy customers below
Professional and Positive
They are prompt in responding to requests as you know, we can be a fast paced office needing to get information out the door; they always have a professional and positive attitude, and make …Read More
T. Armstrong - Dream Design International, Inc.
Proactive & Responsive
We have been working with Black Hills Agency for over 20 years. They have always been very proactive and responsive to our needs, and have been able to secure a wide range of insurance cov…Read More
G. Schweiss - Pete Lien & Sons, Inc.
Highly Recommend
We have been a client at BH Insurance Agency for many years and hold them in the highest regard. They are very prompt and courteous, and always have our company's best interest in mind. We…Read More
J. Sorensen - Forest Products Distributors, Inc.