CAN'T YOU JUST GET CAR INSURANCE QUOTES ONLINE? WELL, YES, BUT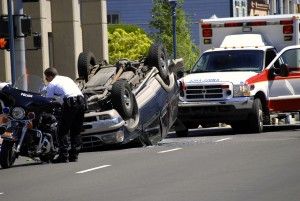 We've talked before about the rise of the car insurance commercial and how it's really been clouding people's idea of what car insurance is. How are they making it difficult to find the best car insurance quotes?
Comparative selection: They say you should never compare your life to the lives of your friends on Facebook, because all you're seeing is their highlight reel. It's the same when you check many online quotes…they'll show you where they shine and simply discard the rest of the pertinent information. They know that you don't know what's missing, so it makes them look really good when compared to other insurance.
Have you double-checked them?: The company that just ran a commercial says that, for your age and driving history, that they'll save you $37 a month over the other guy. Great! But did you check the other guy and get their car insurance quotes directly? Why trust a competitor to give you an honest response?
Middlemen have power: Have you ever booked an airline ticket through a third-party vendor (some site like Kayak or Expedia) and then checked the price directly from the airline? Sometimes it's cheaper, sometimes more expensive. You can't always be guaranteed that adding (or subtracting) a middleman will alter the price in your favor.
We have access to a number of different carriers, and the deals that we have with them can lead to you getting an even better deal than through the vendor directly. Call or stop by for auto insurance quotes to find out about the deals we can get for you.

Home, Life, Auto, Liability; we consult on a variety of personal insurance policies. Look to our experts for valuable advice on the wide range of insurance policies available on the market today.

Whether the damage was accidental or was the result of third-party liability, commercial insurance provides you the peace of mind you need to remain focused on your business.
DON'T TAKE OUR WORD FOR IT
Check out the testimonials from our happy customers below
Professional and Positive
They are prompt in responding to requests as you know, we can be a fast paced office needing to get information out the door; they always have a professional and positive attitude, and make …Read More
T. Armstrong - Dream Design International, Inc.
Proactive & Responsive
We have been working with Black Hills Agency for over 20 years. They have always been very proactive and responsive to our needs, and have been able to secure a wide range of insurance cov…Read More
G. Schweiss - Pete Lien & Sons, Inc.
Highly Recommend
We have been a client at BH Insurance Agency for many years and hold them in the highest regard. They are very prompt and courteous, and always have our company's best interest in mind. We…Read More
J. Sorensen - Forest Products Distributors, Inc.