HOW ARE LIFE INSURANCE QUOTES DETERMINED?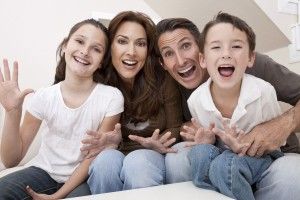 It's no surprise that we think life insurance is a good thing. We'd have it even if we didn't sell insurance, we just think it's that important. So we do hope you'll come in and talk about it, for the sake of your loved ones.
Like all insurance, life insurance is about the odds…what are the odds that you'll make a claim? There are many determining factors that will determine the type of quote you get.
Age: Much of life insurance is about age, and it comes down to this…how many people your age, all across the country, are dying at your age? That determines your likelihood of dying, and how much we can offer you life insurance for.
Lifestyle: If you have dangerous hobbies, like skydiving or bungee jumping, or have a dangerous occupation like coal miner or lumberjack, your premiums will be higher because you're no longer being compared to people just across your age, but with those who engage in such activities and their likelihood of death. (Those who cut trees while skydiving will see very high premiums indeed!)
Gender: Women tend to live about five years longer than men, so they're more likely to outlive a policy and therefore never make a claim on it. This simple fact can have a big impact on the life insurance quotes you get.
Nicotine: This one is pretty obvious. If you're a nicotine user, your premiums will be higher. This includes chew and vaping as well as traditional cigarettes.
Medical history: We'll take a look at your medical history as well as your family's. If your father died of an unexpected heart attack at 50, then your premiums will probably be higher. Likewise if you've already had cancer at an early age. Your current physical health is also a large factor, and you might need to undergo a physical in order to get a specific life insurance plan.
These are the most common aspects that will determine what kind of life insurance quotes you will receive. Find out even more by stopping by or calling our Rapid City or Spearfish offices today!

Home, Life, Auto, Liability; we consult on a variety of personal insurance policies. Look to our experts for valuable advice on the wide range of insurance policies available on the market today.

Whether the damage was accidental or was the result of third-party liability, commercial insurance provides you the peace of mind you need to remain focused on your business.
DON'T TAKE OUR WORD FOR IT
Check out the testimonials from our happy customers below
Professional and Positive
They are prompt in responding to requests as you know, we can be a fast paced office needing to get information out the door; they always have a professional and positive attitude, and make …Read More
T. Armstrong - Dream Design International, Inc.
Proactive & Responsive
We have been working with Black Hills Agency for over 20 years. They have always been very proactive and responsive to our needs, and have been able to secure a wide range of insurance cov…Read More
G. Schweiss - Pete Lien & Sons, Inc.
Highly Recommend
We have been a client at BH Insurance Agency for many years and hold them in the highest regard. They are very prompt and courteous, and always have our company's best interest in mind. We…Read More
J. Sorensen - Forest Products Distributors, Inc.