HOW LONG DOES IT TAKE TO GET THE BEST AUTO INSURANCE QUOTES? 15 MINUTES? 12? 30?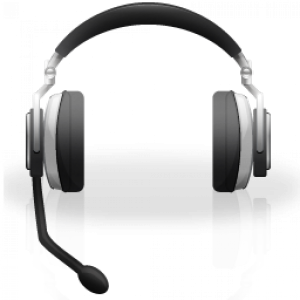 Let's say you call up the local pizza place and order a pizza for delivery. It's fast, they get you the meal you want, and it doesn't cost much.
Now let's say that it didn't quite satisfy…maybe it was a bit overcooked, or they missed one of the toppings. The delivery guy has driven away, and you'll probably just eat it and let it go. After all, it's not much money and it's just one meal, right? You'll get over it.
Our point is, when you call up for something fast and cheap, it's okay if you don't get exactly what you want. But when you're dealing with something like car insurance that's going to cost you hundreds of dollars a year, you shouldn't mind spending a few extra minutes to make sure you're getting the best auto insurance quotes available. Because when you call up one of the national places on the phone…
You're rushed through it – There aren't many people who like shopping for car insurance, so the "15-minutes or less" spiel is quite the selling point. But is that really enough time to make sure that you're getting their best? They're trained to move you through the car insurance process as quickly as possible, and to get you to say "yes" even if you shouldn't.
You're not finding the right deal – Again, they want to sell you insurance as quickly as possible. And that means not giving you many options. When you see Black Hills Insurance for your auto insurance quotes, we're going to give you many more options so that you get the car insurance that's right for you. Speaking of which…
With them, you're only hearing from one company – We've touched on this before, but it's worth repeating. They will sell you their insurance, and no other. It's the same with many of the "name" companies, whether they're brick and mortar or online….they're only going to offer you insurance from one company. The great thing about us is that you're getting a better variety because we work with many more carriers.
We'd like to invite you in to talk with us in either our Spearfish or Rapid City offices. Or give us a call, but we hope you'll understand if it takes more than 15 minutes. When we're talking about your money, it should take more than a quarter-hour!

Home, Life, Auto, Liability; we consult on a variety of personal insurance policies. Look to our experts for valuable advice on the wide range of insurance policies available on the market today.

Whether the damage was accidental or was the result of third-party liability, commercial insurance provides you the peace of mind you need to remain focused on your business.
DON'T TAKE OUR WORD FOR IT
Check out the testimonials from our happy customers below
Professional and Positive
They are prompt in responding to requests as you know, we can be a fast paced office needing to get information out the door; they always have a professional and positive attitude, and make …Read More
T. Armstrong - Dream Design International, Inc.
Proactive & Responsive
We have been working with Black Hills Agency for over 20 years. They have always been very proactive and responsive to our needs, and have been able to secure a wide range of insurance cov…Read More
G. Schweiss - Pete Lien & Sons, Inc.
Highly Recommend
We have been a client at BH Insurance Agency for many years and hold them in the highest regard. They are very prompt and courteous, and always have our company's best interest in mind. We…Read More
J. Sorensen - Forest Products Distributors, Inc.