LOOKING FOR CAR INSURANCE? HOW MUCH AUTO INSURANCE DO YOU NEED IN SOUTH DAKOTA?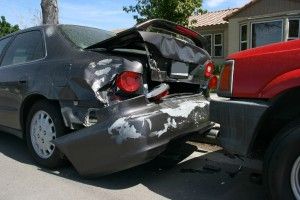 For years it has been a requirement in South Dakota that all vehicle owners have auto insurance on their vehicles. This not only protects the person who causes the accident but also covers the person who was simply in the wrong place at the wrong time. So what is the minimum amount of car insurance that you're legally required to have?
Liability insurance – If you cause an auto accident, liability insurance covers the other person. This includes damage (up to $25,000) you have caused to their vehicle or other property, as well as bodily injury or death to them.
When you have liability car insurance, your car is not covered if you cause the accident, nor is any of your property.
Uninsured and Underinsured Motorist Coverage: Even though it is the law that everyone must have auto insurance on their vehicle, it's not surprising that some people are going to break that law. If you don't have uninsured and underinsured motorist coverage then you would have to sue them in order to get your vehicle covered, and it's unlikely you'd ever see anything from that (if they don't have enough money to buy car insurance, they won't have enough for you to collect even if the judge finds in your favor).
When you combine these two forms of car insurance, it makes sure that the insured is covered whether they're the cause of the accident or not. Whether you're looking for the most basic coverage or comprehensive auto insurance, Black Hills Insurance can get you the best car insurance quotes. Contact our Rapid City or Spearfish offices today!

Home, Life, Auto, Liability; we consult on a variety of personal insurance policies. Look to our experts for valuable advice on the wide range of insurance policies available on the market today.

Whether the damage was accidental or was the result of third-party liability, commercial insurance provides you the peace of mind you need to remain focused on your business.
DON'T TAKE OUR WORD FOR IT
Check out the testimonials from our happy customers below
Professional and Positive
They are prompt in responding to requests as you know, we can be a fast paced office needing to get information out the door; they always have a professional and positive attitude, and make …Read More
T. Armstrong - Dream Design International, Inc.
Proactive & Responsive
We have been working with Black Hills Agency for over 20 years. They have always been very proactive and responsive to our needs, and have been able to secure a wide range of insurance cov…Read More
G. Schweiss - Pete Lien & Sons, Inc.
Highly Recommend
We have been a client at BH Insurance Agency for many years and hold them in the highest regard. They are very prompt and courteous, and always have our company's best interest in mind. We…Read More
J. Sorensen - Forest Products Distributors, Inc.