SPECIAL RIDERS THAT YOU CAN GET ON YOUR HOMEOWNERS INSURANCE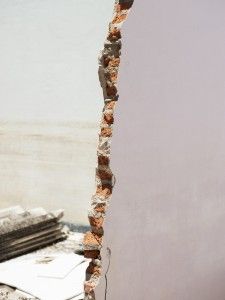 Not all homeowners insurance are created equal. While there are the basics that are carried — fire, theft, and most weather — there are certain riders that can be added depending on what you want covered.
Flood and Earthquake: There aren't really many fault lines to worry about here in South Dakota. While we might feel huge ones from other parts of the country, it isn't likely we'd feel anything that would damage property.
Flooding, on the other hand, can certainly be a problem. A flood insurance rider is something you might want to look at if you live in this area.
Water Backup Coverage: Water backup isn't covered by most home insurance policies, so a rider might be necessary. This covers times when the sewer backs up, whether it was the sewer line on your property or if it was the city's.
Valuable items: When it comes to collectibles and other high-value items that most people don't have in their homes, a rider might be necessary that includes the details of the items. For instance, you can't just add a rider to your homeowners insurance for a "comic book collection." We'll need an itemized list of what's in it and what each is worth. This isn't just true of collections but also equipment associated with hobbies (such as camera equipment).
Because we at Black Hills Insurance work with so many different preferred carriers, it's important to remember that each homeowners insurance policy is different and that we'll be sure to find the right one for you. Give us a call today at either our Spearfish or Rapid City locations!

Home, Life, Auto, Liability; we consult on a variety of personal insurance policies. Look to our experts for valuable advice on the wide range of insurance policies available on the market today.

Whether the damage was accidental or was the result of third-party liability, commercial insurance provides you the peace of mind you need to remain focused on your business.
DON'T TAKE OUR WORD FOR IT
Check out the testimonials from our happy customers below
Professional and Positive
They are prompt in responding to requests as you know, we can be a fast paced office needing to get information out the door; they always have a professional and positive attitude, and make …Read More
T. Armstrong - Dream Design International, Inc.
Proactive & Responsive
We have been working with Black Hills Agency for over 20 years. They have always been very proactive and responsive to our needs, and have been able to secure a wide range of insurance cov…Read More
G. Schweiss - Pete Lien & Sons, Inc.
Highly Recommend
We have been a client at BH Insurance Agency for many years and hold them in the highest regard. They are very prompt and courteous, and always have our company's best interest in mind. We…Read More
J. Sorensen - Forest Products Distributors, Inc.