SPECIFIC TERMS YOU MIGHT HEAR WHEN TALKING ABOUT CAR INSURANCE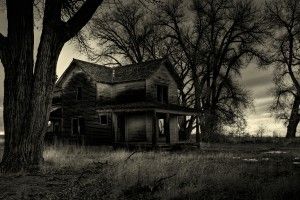 Every type of insurance has its own unique lingo. You'll hear about dependents in health insurance and depreciation in homeowners insurance.
So when you come in to our Rapid City or Spearfish offices to talk about car insurance, it might save you some frustration if you are up-to-date on some of the most common terms specific to car and auto insurance.
Liability – You're not driving your house around with the chance of bumping into other houses. But when you drive your car around, there's as much chance that you'll be found at fault for a wreck as the other guy will be. Liability insurance is there to cover damages caused by you to someone else's property, and to help cover medical bills, and it's required in South Dakota. You'll need $25,000 coverage for property damage, $25,000 for bodily injury or death per person, and $50,000 for bodily injury or death to multiple people. Of course, these are minimum numbers, and you might want better coverage. Liability only covers the other person's vehicle if you're at fault.
Collision coverage: Collision coverage is more expensive than liability, but you are not required to have it. It covers your car in the event of an accident, even if you're at fault. There may be exclusions, so make sure to talk to you local insurance agent.
Comprehensive: Comprehensive car insurance cover the vehicle from non-collision damage, such as fire, theft, vandalism, flood, and falling limbs.
These are the top three terms that you'll need to know when talking about car insurance. It's a great jumping off point to understanding your insurance even more. Want to know more? Stop by or give us a call today!

Home, Life, Auto, Liability; we consult on a variety of personal insurance policies. Look to our experts for valuable advice on the wide range of insurance policies available on the market today.

Whether the damage was accidental or was the result of third-party liability, commercial insurance provides you the peace of mind you need to remain focused on your business.
DON'T TAKE OUR WORD FOR IT
Check out the testimonials from our happy customers below
Professional and Positive
They are prompt in responding to requests as you know, we can be a fast paced office needing to get information out the door; they always have a professional and positive attitude, and make …Read More
T. Armstrong - Dream Design International, Inc.
Proactive & Responsive
We have been working with Black Hills Agency for over 20 years. They have always been very proactive and responsive to our needs, and have been able to secure a wide range of insurance cov…Read More
G. Schweiss - Pete Lien & Sons, Inc.
Highly Recommend
We have been a client at BH Insurance Agency for many years and hold them in the highest regard. They are very prompt and courteous, and always have our company's best interest in mind. We…Read More
J. Sorensen - Forest Products Distributors, Inc.