THE ADVANTAGE OF HAVING AN INDEPENDENT INSURANCE AGENT LIKE US FOR YOUR CAR AND HOME INSURANCE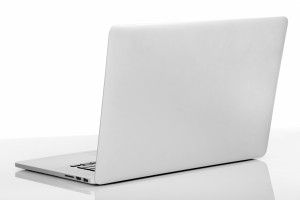 Imagine this — you're in the market for a new laptop. You've got your heart set on a new Dell or HP, or maybe a Samsung. You want to go somewhere where you'll have a variety of choices. Some place where you can see all of them side-by-side.
Then you walk into an Apple Store. Are they going to sell you any of those other brands? Even if those other brands would fit your needs better? No, they'll try to warp one of their products around your needs in order to give the appearance of a fit.
That's kind of what it's like when you walk into an agency that has locations across the country. (You know, the kind that have voiceovers of actors that you just-barely-recognize but can't-quite place.) AllState is going to offer you AllState insurance, State Farm is going to offer you State Farm insurance. Your choices are limited because they have a financial interest in selling only one brand of insurance.
Now let's take a look at us here at Black Hills Insurance. We have been providing insurance to the area since 1949. We don't have a brand of insurance, because we're agents who work with many different providers. We're going to talk to you about your needs, wants, and the price that you're willing to pay. If we can't find that from the first provider, we'll find you the deal you're looking for from another.
When you walk into most national agencies, they know that, once they have you in the door, you'll take the path of least resistance and just go ahead and take their offer. You're options become very limited with them, so why not support a local business that's been owned by the same family for more than 65 years? Stop by one of our offices and get the options you want.

Home, Life, Auto, Liability; we consult on a variety of personal insurance policies. Look to our experts for valuable advice on the wide range of insurance policies available on the market today.

Whether the damage was accidental or was the result of third-party liability, commercial insurance provides you the peace of mind you need to remain focused on your business.
DON'T TAKE OUR WORD FOR IT
Check out the testimonials from our happy customers below
Professional and Positive
They are prompt in responding to requests as you know, we can be a fast paced office needing to get information out the door; they always have a professional and positive attitude, and make …Read More
T. Armstrong - Dream Design International, Inc.
Proactive & Responsive
We have been working with Black Hills Agency for over 20 years. They have always been very proactive and responsive to our needs, and have been able to secure a wide range of insurance cov…Read More
G. Schweiss - Pete Lien & Sons, Inc.
Highly Recommend
We have been a client at BH Insurance Agency for many years and hold them in the highest regard. They are very prompt and courteous, and always have our company's best interest in mind. We…Read More
J. Sorensen - Forest Products Distributors, Inc.