THE TYPES OF SMALL BUSINESS INSURANCE WE CAN HELP YOU WITH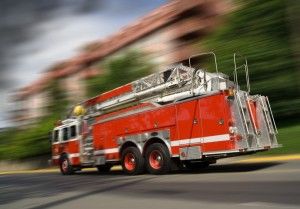 When you have a small business, you do everything you can to help it succeed. Unfortunately, most small business are just one small claim away from going under. That's why it's important to have the proper small business insurance that can keep you covered in case something goes wrong.
Liability: If you interact with the public at all, you've got liability issues to deal with. While it's always better to clear the ice from your steps before a fall occurs, it's important to be covered if it does happen.
Property: Whether you lease, rent, or own the building you're in, you'll still need to protect the stuff that stays behind when you head home. This includes computers, furniture, and industry-specific equipment that could be stolen or go up in a fire. Make sure you're covered so that you can bounce back from something that might destroy a lesser business.
Health Insurance: While your business might be small enough that it doesn't require you to provide health insurance to your employees, doing so could bring you a higher level of applicants every time you hire for a new position, and is a great step to keep employees that you already have. While you might not have the buying power to get the lowered rates of a large company, you will have our expertise and multiple carrier options to help you find the right plan. It couldn't hurt to stop by and ask, could it?
Your small business is important to the economy of the Rapid City area, and we want to make sure you're protected as much as possible. We look forward to hearing from you!

Home, Life, Auto, Liability; we consult on a variety of personal insurance policies. Look to our experts for valuable advice on the wide range of insurance policies available on the market today.

Whether the damage was accidental or was the result of third-party liability, commercial insurance provides you the peace of mind you need to remain focused on your business.
DON'T TAKE OUR WORD FOR IT
Check out the testimonials from our happy customers below
Professional and Positive
They are prompt in responding to requests as you know, we can be a fast paced office needing to get information out the door; they always have a professional and positive attitude, and make …Read More
T. Armstrong - Dream Design International, Inc.
Proactive & Responsive
We have been working with Black Hills Agency for over 20 years. They have always been very proactive and responsive to our needs, and have been able to secure a wide range of insurance cov…Read More
G. Schweiss - Pete Lien & Sons, Inc.
Highly Recommend
We have been a client at BH Insurance Agency for many years and hold them in the highest regard. They are very prompt and courteous, and always have our company's best interest in mind. We…Read More
J. Sorensen - Forest Products Distributors, Inc.