THREE TERMS THAT YOU'LL ALMOST NEVER HEAR EXCEPT WHEN TALKING ABOUT LIFE INSURANCE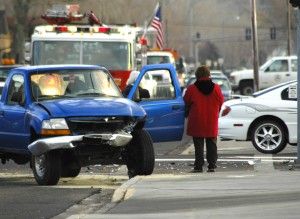 We recently talked about the difference between term life insurance and permanent life insurance (cash value). But those aren't the only terms you might hear that are specific to life insurance; there are other terms that are seldom used when speaking of other forms of insurance. Here are some more words and phrases that might help you understand life insurance a little bit more.
Beneficiary – With term life insurance, you, as the holder, will never be around to see the benefits. That's because you're dead. Sorry about that.
A beneficiary (or beneficiaries, if you want to name more than one) are those who will receive the money from the life insurance policy once you're gone. You can name a spouse, dependents, or institutions as beneficiaries.
Uninsurable Risk – Certain jobs and hobbies may keep you from being insurable. Go skydiving once and you're fine, but become a skydiving instructor and a company might not insure you. Trim the tree in your front lawn and you won't raise any red flags…become a lumberjack and you might be uninsurable. Still, it's good to come in and find out if you're insurable or not. We can look far and wide to find out.
Double Indemnity – Besides being an excellent movie from 1944, Double Indemnity is a part of some life insurance policies that will pay multiples of the benefit if the death is accidental (rather than medical). For instance, if you die from a heart attack, your life insurance will pay out at it's normal rate. But if you die in an accident or are murdered (by someone other than the beneficiary, of course), a double indemnity clause will pay multiples of your benefit.
No matter your life insurance needs, we'd love to talk with you about them to find the best possible policy for you. Stop by Black Hills Insurance!

Home, Life, Auto, Liability; we consult on a variety of personal insurance policies. Look to our experts for valuable advice on the wide range of insurance policies available on the market today.

Whether the damage was accidental or was the result of third-party liability, commercial insurance provides you the peace of mind you need to remain focused on your business.
DON'T TAKE OUR WORD FOR IT
Check out the testimonials from our happy customers below
Professional and Positive
They are prompt in responding to requests as you know, we can be a fast paced office needing to get information out the door; they always have a professional and positive attitude, and make …Read More
T. Armstrong - Dream Design International, Inc.
Proactive & Responsive
We have been working with Black Hills Agency for over 20 years. They have always been very proactive and responsive to our needs, and have been able to secure a wide range of insurance cov…Read More
G. Schweiss - Pete Lien & Sons, Inc.
Highly Recommend
We have been a client at BH Insurance Agency for many years and hold them in the highest regard. They are very prompt and courteous, and always have our company's best interest in mind. We…Read More
J. Sorensen - Forest Products Distributors, Inc.