WAYS YOUR HOMEOWNERS INSURANCE CAN COVER YOU THAT YOU MIGHT NOT THINK OF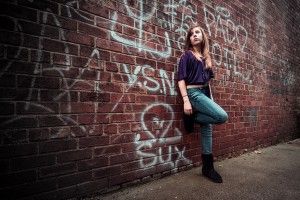 Having home insurance is a necessity. While you technically own the house, the mortgage lender isn't going to loan it to you if they know the asset could burn down tomorrow. And while they could sue you for the cost of your remaining mortgage, it's unlikely they'd ever see any of it as you try to piece your life back together.
So while we've talked before about some of the more common reasons you might make use of your homeowners insurance, here are some ways that homeowners insurance can help you that you might not have thought of. (Please note: Every home insurance policy differs, so this blog is neither comprehensive nor applies to every insurance policy.)
Damage to other structures: The situation that damages your house seldom stops there. If you have external buildings, such as a stand-alone garage, tool shed, or deck, most homeowners insurance will cover damage done to these structures.
Damage to your belongings: You notice the cost of your house because it's such a large-ticket item. And you might even think about what you paid for your television because it cost over $1,000. But what about all of your clothing? Your sports equipment, your dishes, all the tools in your garage. Over time the value of these things adds up, and you end up with a substantial amount of money that sits in your house every day.
Vandalism: Let's say you've somehow upset someone who likes to get revenge in the quickest, dirtiest way possible. Maybe it's a neighbor, maybe it's a child's classmate. And if their anger manifests itself by spray painting dirty words on the outside of your house or burning down your tool shed, it's important to have coverage that will pay for a house painting or a new shed.
It's important to have home insurance, and it's important to find the best rates on insurance in Rapid City. Give Black Hills Insurance a call today!

Home, Life, Auto, Liability; we consult on a variety of personal insurance policies. Look to our experts for valuable advice on the wide range of insurance policies available on the market today.

Whether the damage was accidental or was the result of third-party liability, commercial insurance provides you the peace of mind you need to remain focused on your business.
DON'T TAKE OUR WORD FOR IT
Check out the testimonials from our happy customers below
Professional and Positive
They are prompt in responding to requests as you know, we can be a fast paced office needing to get information out the door; they always have a professional and positive attitude, and make …Read More
T. Armstrong - Dream Design International, Inc.
Proactive & Responsive
We have been working with Black Hills Agency for over 20 years. They have always been very proactive and responsive to our needs, and have been able to secure a wide range of insurance cov…Read More
G. Schweiss - Pete Lien & Sons, Inc.
Highly Recommend
We have been a client at BH Insurance Agency for many years and hold them in the highest regard. They are very prompt and courteous, and always have our company's best interest in mind. We…Read More
J. Sorensen - Forest Products Distributors, Inc.