WHAT DO YOU THINK OF LIFE INSURANCE?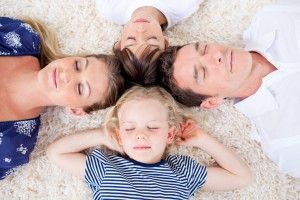 Life insurance means different things to different people. After all, the benefits are only realized when something horrible happens to someone else. In fact, there are three basic ways to think about it.
Some people find life insurance morbid – There are some who say that life insurance should be called Death Insurance. Hard to argue with that. After all, your heirs only see the money from it when you die (at least for term insurance). So, for those who don't like to talk about death, it's morbid to think about the money that's just sitting there waiting for you to die.
Some people find life insurance soothing – No matter your religious beliefs (or lack of them), life insurance is for those you leave behind. It's a soothing feeling that isn't for how you will feel after you die, but one that you can enjoy now, knowing that should something happen to you, your family will be taken care of. It can also be a soothing notion to you family, knowing that you care enough about them to take care of them when you're gone.
Some people find it unnecessary – If you're single with no kids, then we must admit…life insurance might not be for you. However, there are still options that might appeal to someone with no direct heirs. If you die, perhaps you'd like to have a life insurance policy that pays for a niece's college tuition, or maybe you'd like to establish a fund for a local charity that could keep your name around for decades.
No matter what you feel about it, there can certainly be advantages gleaned from having life insurance. Have questions or interesting in life insurance quotes? Talk to someone in our Rapid City or Spearfish offices today!

Home, Life, Auto, Liability; we consult on a variety of personal insurance policies. Look to our experts for valuable advice on the wide range of insurance policies available on the market today.

Whether the damage was accidental or was the result of third-party liability, commercial insurance provides you the peace of mind you need to remain focused on your business.
DON'T TAKE OUR WORD FOR IT
Check out the testimonials from our happy customers below
Professional and Positive
They are prompt in responding to requests as you know, we can be a fast paced office needing to get information out the door; they always have a professional and positive attitude, and make …Read More
T. Armstrong - Dream Design International, Inc.
Proactive & Responsive
We have been working with Black Hills Agency for over 20 years. They have always been very proactive and responsive to our needs, and have been able to secure a wide range of insurance cov…Read More
G. Schweiss - Pete Lien & Sons, Inc.
Highly Recommend
We have been a client at BH Insurance Agency for many years and hold them in the highest regard. They are very prompt and courteous, and always have our company's best interest in mind. We…Read More
J. Sorensen - Forest Products Distributors, Inc.