WHAT'S THE BEST CAR INSURANCE? YOU TELL US.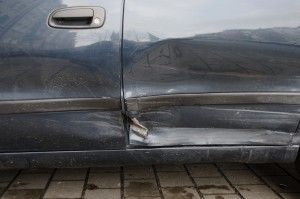 Time and again we're asked "What' the best car insurance?" That's kind of like asking "What's the best medicine?" Everyone is different and has varying needs, so the only real way to find the best car insurance is for you to tell us more about you.
How old are you? – There's a reason that car rental companies won't rent to anyone under 25 years old…younger drivers just don't have the years of experience to deal with the driving situations that come their way. And honestly, they tend to be more irresponsible and are influenced by irresponsible passengers. But some carriers are more understanding, especially if you're younger and a good student.
How much are you driving? – In general, if you drive less you're less likely to get in an accident. If you have an hour commute, you're on the road a lot more, which might affect your car insurance quotes. Some carriers take this into account more than others.
What are your vehicles like? – One of the biggest determiners of your rates is how much coverage you want. Do you just need liability or will you be wanting comprehensive coverage? We'll help you decide which carrier works best for you.
Are you married? – Married people are simply more careful, so rates for those who are married can impact your costs. However, carriers can value that slightly differently, so let us talk to you about that.
Previous claims – The amount of claims you've made in the past will always change your auto insurance quotes. But some of our insurance carriers take that into account more than others.
There are many pieces of the puzzle when it comes to finding the right car insurance for you. We'll help put them in the right place so that you can get the best coverage for the right price. Call our Rapid City or Spearfish offices today!

Home, Life, Auto, Liability; we consult on a variety of personal insurance policies. Look to our experts for valuable advice on the wide range of insurance policies available on the market today.

Whether the damage was accidental or was the result of third-party liability, commercial insurance provides you the peace of mind you need to remain focused on your business.
DON'T TAKE OUR WORD FOR IT
Check out the testimonials from our happy customers below
Professional and Positive
They are prompt in responding to requests as you know, we can be a fast paced office needing to get information out the door; they always have a professional and positive attitude, and make …Read More
T. Armstrong - Dream Design International, Inc.
Proactive & Responsive
We have been working with Black Hills Agency for over 20 years. They have always been very proactive and responsive to our needs, and have been able to secure a wide range of insurance cov…Read More
G. Schweiss - Pete Lien & Sons, Inc.
Highly Recommend
We have been a client at BH Insurance Agency for many years and hold them in the highest regard. They are very prompt and courteous, and always have our company's best interest in mind. We…Read More
J. Sorensen - Forest Products Distributors, Inc.