WHEN IT'S TIME TO COME IN AND TALK TO US ABOUT YOUR CAR INSURANCE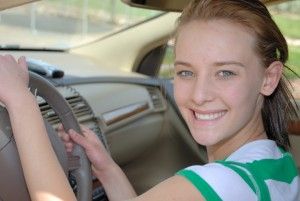 Your car insurance needs change over the years. Maybe not as much as your health insurance needs, but certainly more than your homeowners insurance will change.
So what are the most important times to talk to us about your auto insurance?
When you get a new car: This one is pretty obvious, but it's also incredibly important. If you're adding a car (without replacing the old one), be sure to call us immediately to make sure it's covered. If you're replacing a vehicle, the old policy will carry over onto your new car for a few days. Problems can arise if you're going from an old car that only had liability insurance to a newer car on which you'll want comprehensive.
Please remember, all car insurance policies are different, so it's best to contact us before you purchase your next vehicle to make sure that you have the level of coverage you need.
When you add a driver: Most of the time "adding a driver" is a euphemism for "your rates are about to go up because someone in the house turned 16"! But no matter why you're adding a driver, it's important to let us know the specifics. Age, gender, and grades can all help to find the best rates.
When you change age brackets: There's a good chance that your age bracket will be automatically changed as you hit certain milestones. But there's no reason you shouldn't stop by to talk about you car insurance. Perhaps changing would allow you to move to a company that has even better rates for your new age bracket. You won't know until you ask!
We'd love to talk to you about auto insurance, no matter whether you experience change or are simply looking for a better deal. Contact Black hills Insurance today!

Home, Life, Auto, Liability; we consult on a variety of personal insurance policies. Look to our experts for valuable advice on the wide range of insurance policies available on the market today.

Whether the damage was accidental or was the result of third-party liability, commercial insurance provides you the peace of mind you need to remain focused on your business.
DON'T TAKE OUR WORD FOR IT
Check out the testimonials from our happy customers below
Professional and Positive
They are prompt in responding to requests as you know, we can be a fast paced office needing to get information out the door; they always have a professional and positive attitude, and make …Read More
T. Armstrong - Dream Design International, Inc.
Proactive & Responsive
We have been working with Black Hills Agency for over 20 years. They have always been very proactive and responsive to our needs, and have been able to secure a wide range of insurance cov…Read More
G. Schweiss - Pete Lien & Sons, Inc.
Highly Recommend
We have been a client at BH Insurance Agency for many years and hold them in the highest regard. They are very prompt and courteous, and always have our company's best interest in mind. We…Read More
J. Sorensen - Forest Products Distributors, Inc.