WHERE DID ALL OF THESE CAR INSURANCE ADS COME FROM?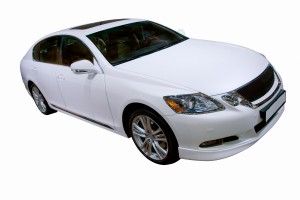 There are thousands of places in this world that you can get car insurance…and that's just the options you get from watching TV for an hour!
The interesting thing is, if you're over 30 years old or so, you didn't grow up watching car insurance ads. It's only been in the last decade or so that commercials for auto insurance have been a thing.
So what happened? Well, the market started getting more and more crowded as companies popped up on the internet. Car insurance was the easiest thing for them to offer, because, unlike a home, there are only so many makes and models of cars and each is nearly identical. But because these companies were internet-only, without the decades of reputation you might find in a brick-and-mortar business, they needed to get noticed. So, as much as people say that internet is taking us away from our TV time, TV certainly benefitted in one way…the internet car insurance companies needed to advertise.
Today it's difficult to have a 2-minute commercial break without seeing a car insurance commercial. The problem is, they're often making specious claims. Why can't you trust them? Because in a 30-second car insurance commercial, they only have time to compare apples to oranges. They might say you can save a certain amount, but that's if you're willing to give up coverage that you might need. Or it might be a national ad that's offering rates that only apply if your state has a super-low liability requirement.
We certainly don't mind if you check out the car insurance options from the online guys…just be sure to bring those quotes to us and we'll be sure to compare apples to apples and check that you're safely (and legally) covered

Home, Life, Auto, Liability; we consult on a variety of personal insurance policies. Look to our experts for valuable advice on the wide range of insurance policies available on the market today.

Whether the damage was accidental or was the result of third-party liability, commercial insurance provides you the peace of mind you need to remain focused on your business.
DON'T TAKE OUR WORD FOR IT
Check out the testimonials from our happy customers below
Professional and Positive
They are prompt in responding to requests as you know, we can be a fast paced office needing to get information out the door; they always have a professional and positive attitude, and make …Read More
T. Armstrong - Dream Design International, Inc.
Proactive & Responsive
We have been working with Black Hills Agency for over 20 years. They have always been very proactive and responsive to our needs, and have been able to secure a wide range of insurance cov…Read More
G. Schweiss - Pete Lien & Sons, Inc.
Highly Recommend
We have been a client at BH Insurance Agency for many years and hold them in the highest regard. They are very prompt and courteous, and always have our company's best interest in mind. We…Read More
J. Sorensen - Forest Products Distributors, Inc.