WHY WOULD YOU EVER NEED SHORT TERM HEALTH INSURANCE?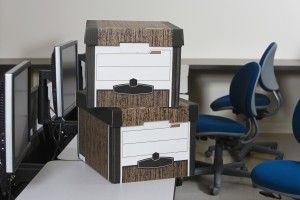 Short term health insurance is pretty much just what it sounds like. It's a fixed-length plan that will completely terminate at the end of the coverage period, so there are definite downsides. But there are times when it is an absolute necessity.
Who uses it: Short term health insurance is usually used by people who are losing their employer-based health insurance, either because they lost their job or have decided to change jobs. It's for someone who isn't interested in COBRA and needs something to fill the gap until they get new employer-based benefits. Children who have aged-out of their parent's coverage might also need it until they are able to get other coverage.
Who it's not for: If you've recently left a job and don't believe you'll be getting employer-based benefits anytime soon (like if you're becoming self-employed), short term health insurance isn't for you. In this case you'd be better off talking with us about the affordable health insurance we can get you that is longer-term.
What it covers: Because we work with so many different carriers, short term health insurance plans differ as much as any other insurance plan can. We'd love to go over the plans we offer with you. Overall, it works much like regular insurance, with the following exceptions.
What is doesn't cover: Short term health insurance is usually quite affordable, but there are often many exclusions. Short term health insurance doesn't cover pre-existing conditions, and most don't have a prescription drug plan. Coverage limits are often not as high as when you have long-term coverage.
Don't Be Without Health Insurance, Even For A Day – Call us pessimists, but it seems that the one day you go without health insurance is the day that you get hit by a pie truck. Since you never know when disaster is going to strike, you need to be covered every day. (And if you don't worry about pie trucks, consider something health-related like an emergency appendectomy.)
If you expect employer-based insurance is in your future and need something to bridge the gap, call, email, or stop by and talk to us about your options.

Home, Life, Auto, Liability; we consult on a variety of personal insurance policies. Look to our experts for valuable advice on the wide range of insurance policies available on the market today.

Whether the damage was accidental or was the result of third-party liability, commercial insurance provides you the peace of mind you need to remain focused on your business.
DON'T TAKE OUR WORD FOR IT
Check out the testimonials from our happy customers below
Professional and Positive
They are prompt in responding to requests as you know, we can be a fast paced office needing to get information out the door; they always have a professional and positive attitude, and make …Read More
T. Armstrong - Dream Design International, Inc.
Proactive & Responsive
We have been working with Black Hills Agency for over 20 years. They have always been very proactive and responsive to our needs, and have been able to secure a wide range of insurance cov…Read More
G. Schweiss - Pete Lien & Sons, Inc.
Highly Recommend
We have been a client at BH Insurance Agency for many years and hold them in the highest regard. They are very prompt and courteous, and always have our company's best interest in mind. We…Read More
J. Sorensen - Forest Products Distributors, Inc.