WHY YOU DON'T NEED HEALTH INSURANCE FROM YOUR EMPLOYER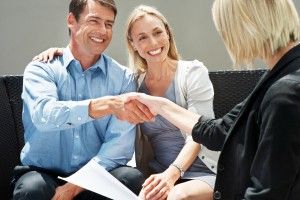 It's a strange situation we've found ourselves in. For some reason, health care became linked to employment, which is weird. After all, you don't get your auto insurance or homeowners insurance through your employer.
Here at Black Hills Insurance, we're getting more and more people coming in asking about our private health insurance plans. We're happy to be the bridge to many health insurance carriers so that you can not only get the selection you want but also get it for an affordable price.
Employers have stopped offering it – It used to be that many employers would offer employees health care as a perk and pay for a substantial portion of it, up to and including all of it. But with heath care costs going up exponentially, employers have either cut back on health care or dropped it all together (and they're allowed to if they have fewer than 50 employees). Not only that, but as health insurance has gotten more and more complicated they've had to hire additional employees just to keep up with it, so sometimes it's easier to just drop it entirely.
There are more carriers and plans than ever before – It's no secret…health care is big business. And there are now more carriers than ever before. And the good thing is that they're offering more health insurance plans now that might be what you and your family are looking for. When you come to us, we can offer so many more options than the two or three plans that your employer is offering.
Getting it from us can be more affordable – If an employer employs more than 50 people they are required to provide health insurance to their full-time employees. And they have to offer it at a price that's reasonable. But they don't have to pay any part of your premium, so you might find the plan you want from us for a more reasonable price.
You need affordable health insurance and we have the options. Call or come into our Rapid City or Spearfish offices today to check them out.

Home, Life, Auto, Liability; we consult on a variety of personal insurance policies. Look to our experts for valuable advice on the wide range of insurance policies available on the market today.

Whether the damage was accidental or was the result of third-party liability, commercial insurance provides you the peace of mind you need to remain focused on your business.
DON'T TAKE OUR WORD FOR IT
Check out the testimonials from our happy customers below
Professional and Positive
They are prompt in responding to requests as you know, we can be a fast paced office needing to get information out the door; they always have a professional and positive attitude, and make …Read More
T. Armstrong - Dream Design International, Inc.
Proactive & Responsive
We have been working with Black Hills Agency for over 20 years. They have always been very proactive and responsive to our needs, and have been able to secure a wide range of insurance cov…Read More
G. Schweiss - Pete Lien & Sons, Inc.
Highly Recommend
We have been a client at BH Insurance Agency for many years and hold them in the highest regard. They are very prompt and courteous, and always have our company's best interest in mind. We…Read More
J. Sorensen - Forest Products Distributors, Inc.