4 MORE FACTORS THAT DETERMINE YOUR CAR INSURANCE RATES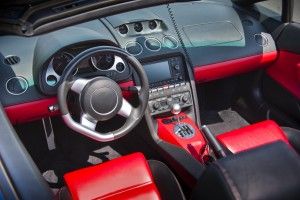 We talked before about three of the biggest determiners of the kind of car insurance quotes you'll get. These included age of the vehicle, your age and your gender.
But those three aren't the only factors that will determine your insurance rates. For instance…
Marital status – Married people tend to have fewer accidents than singles. (Perhaps it's because they're more likely to have extra people in the car that they're very protective of.) The easiest way for a young man to reduce his car insurance rates is to get married…though we don't suggest this be the factor that determines whether or not you propose!
Credit score – If you have a good credit score, good news! (and if you don't, we have something to tell you…). Carriers have found a correlation between credit score and the number of accidents drivers have.
If it's more likely to be stolen – Every year Forbes puts together a list of the most stolen cars in the country, and if your car is on it there's a good chance that it will lead to a higher premium. And while this might not seem fair at first, the quality of these high-quality vehicles often offsets that cost with their…
High safety ratings – If your car is safer, you or your passengers are less likely to need extensive medical coverage after a crash. And it's not only medical expenses that can be avoided…a car with better traction control will also be less likely to be in a fender bender.
There you go…three more factors that can decide how much you'll be paying for car insurance. Of course, there are more…we'll be back with them soon.
You can also save money by going with the best car insurance company in Rapid City and Spearfish; give Black Hills Insurance a call today!

Home, Life, Auto, Liability; we consult on a variety of personal insurance policies. Look to our experts for valuable advice on the wide range of insurance policies available on the market today.

Whether the damage was accidental or was the result of third-party liability, commercial insurance provides you the peace of mind you need to remain focused on your business.
DON'T TAKE OUR WORD FOR IT
Check out the testimonials from our happy customers below
Professional and Positive
They are prompt in responding to requests as you know, we can be a fast paced office needing to get information out the door; they always have a professional and positive attitude, and make …Read More
T. Armstrong - Dream Design International, Inc.
Proactive & Responsive
We have been working with Black Hills Agency for over 20 years. They have always been very proactive and responsive to our needs, and have been able to secure a wide range of insurance cov…Read More
G. Schweiss - Pete Lien & Sons, Inc.
Highly Recommend
We have been a client at BH Insurance Agency for many years and hold them in the highest regard. They are very prompt and courteous, and always have our company's best interest in mind. We…Read More
J. Sorensen - Forest Products Distributors, Inc.