I MADE A CLAIM ON MY HOMEOWNER'S INSURANCE…WILL MY RATES GO UP?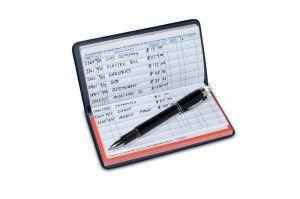 We've talked before about the many reasons you might see an increase in your homeowners insurance quotes. The ones we talked about are pretty common, including natural disasters in other parts of the country, claims by your neighbors, and basic inflation.
But those aren't the only things that will affect your home insurance rates. Here are a few more changes that could cause you to see an increase in your insurance rates.
A claim – In nearly all homeowners insurance policies, a claim will raise your home insurance rates, just as it would on your car insurance. We can even help you decide whether it's worth making a claim on your insurance. For instance, if the damage to your home is $1,100 and your deductible is $1,000, it would probably be best not to make a claim so that it doesn't raise your rates.
Your home got older – At first this might seem silly…of course the house got older! Time moves forwards, right? There are two basic reasons why older homes are more expensive to insure.
First, the materials that it might take to bring it back to the way it was might be more expensive. If your home is filled with vintage molding or fixtures that would be difficult to replace, it's going to be cost more to insure.
Second, as homes get older they are more likely to have a claim. Parts of the home wear out…roofs are more likely to be damaged by hail, sewer lines are more likely to get clogged and back up. Anything more likely to have a claim is going to cost more to insure.
Your credit went down – It might not seem fair, but the numbers don't lie: people with lower credit are more likely to make claims on their homeowners insurance. If you've recently experienced a dip in credit…maybe due to a job loss or a few missed bills…your insurance rates could go up (it could follow suit on your auto insurance as well.) It's certainly not the largest deciding factor on your rates, but it is taken into consideration.
Homeowners insurance rates can fluctuate for many reasons, but if you think yours are rising too quickly, stop by and we might be able to get you a home insurance quote that would better meet your needs. After all, we work with the best home insurance companies available. Contact us today!

Home, Life, Auto, Liability; we consult on a variety of personal insurance policies. Look to our experts for valuable advice on the wide range of insurance policies available on the market today.

Whether the damage was accidental or was the result of third-party liability, commercial insurance provides you the peace of mind you need to remain focused on your business.
DON'T TAKE OUR WORD FOR IT
Check out the testimonials from our happy customers below
Professional and Positive
They are prompt in responding to requests as you know, we can be a fast paced office needing to get information out the door; they always have a professional and positive attitude, and make …Read More
T. Armstrong - Dream Design International, Inc.
Proactive & Responsive
We have been working with Black Hills Agency for over 20 years. They have always been very proactive and responsive to our needs, and have been able to secure a wide range of insurance cov…Read More
G. Schweiss - Pete Lien & Sons, Inc.
Highly Recommend
We have been a client at BH Insurance Agency for many years and hold them in the highest regard. They are very prompt and courteous, and always have our company's best interest in mind. We…Read More
J. Sorensen - Forest Products Distributors, Inc.